Free Wifi Diagnostic Tool: inSSIDer
inSSIDer is a handy free tool for surveying wireless access points around you. Similar to Wifi Analyzer on the Android, this tool displays signal strength and channel usage graphs for all hotspots in the area. Use it to find the channel with the least interference, identify conflicting SSIDs, or just learn more about network hardware in your area.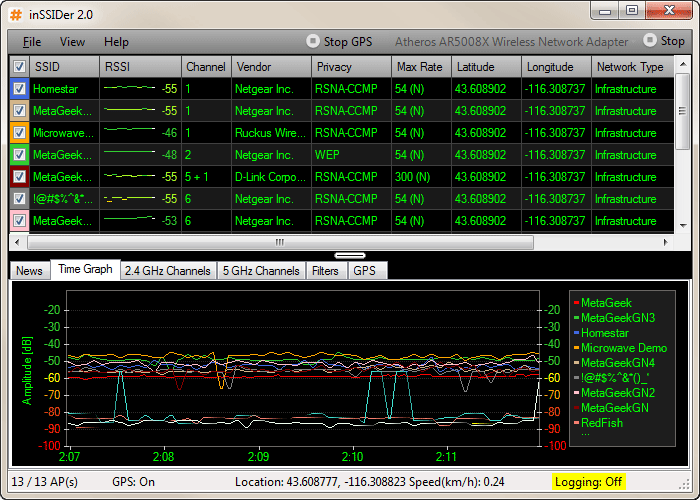 This app is free and open source under an Apache license and is available for Windows and Linux.
---
Categorised as: Internet, Tech Notes
---